You Know Your Clients Need Travel Insurance, Now What?
Christmas 2021 was "particularly challenging" for business for Garey Bell, a Luxury Travel Advisor for Protravel International LLC in Westbury, N.Y. He had multiple clients traveling and many multi-multigenerational trips. A surge in COVID-19 cases led to many clients being unable to travel. "Insurance coverage, even during high travel seasons allowed for justifiable refunds," he says.
Margie Lenau, Owner of Wonderland Family Vacations, LLC, in Grand Rapids, Mich., has many stories of clients using their purchased travel protection including her own need for it while on a trip. "I, personally, was in a hurricane and needed to re-book flights and pay for a hotel stay before it was safe to leave," she says. "My travel insurance covered my expenses and I was paid within two weeks after submitting the claim. Most simple claims recoup more than the cost you pay for coverage."
Travel advisors rarely book trips without the topic of travel insurance coming up. With the COVID-19 pandemic and new variants continuing to pop up plus other potential factors possibly impeding trips, travelers want—and need—to protect their vacation dollars.
The most frequently cited benefit of travel insurance, according to a AAA Travel survey conducted in August 2021, is "the ability to cancel a trip and get a refund," with 69 percent of surveyed travelers "saying this is most important to them when considering travel insurance for an upcoming trip."
Awareness Is Up
"One hundred percent of my travelers are traveling with insurance," says Gretchen Macknight, luxury travel advisor for Perfect Honeymoons & Getaways Perfected in San Diego, Calif. "That's up at least 25 percent based on the few who, pre-COVID, thought that they were invincible. We've had two-plus years of great examples of why everyone needs travel insurance now. Always help your clients understand the importance of protecting their vacation investment."
That perspective is shared by Jacki Marks, executive vice president, B2B brands, for ALG Vacations. She says: "Travel protection gives clients peace of mind knowing they are protected." And now? "Travel protection purchases have skyrocketed during COVID. Today we continue to see strong attachment of travel protection sales. Travel protection plans are more important than ever given all of the uncertainties travelers face today due to COVID, weather-related delays, and airline cancellations, for example."
Travel insurance sales have "increased substantially" at Classic Vacations, according to Joelle A. Apilado, vice president, Product Development, for Classic Vacations. "Travel insurance is an important part of the business, especially given the environment," she says. "Each travel advisor we work with knows how important it is to sell this product to protect their customer."
According to Jana Smith, Owner of Main Street Travel, LLC in Hendersonville, Tenn., her travel insurance bookings have increased "100 fold." "We sell travel insurance with every single booking," she says. "We don't require it, but when we list the risks, clients are able to make an easy decision on buying travel protection."
For Bell's business, he says "the majority of bookings today consist of some type of insurance coverage." He adds: "Traveler's today are more educated and understand that circumstances out of their control can impact their travel plans at any time. It's discussed early on in the booking process, as clients are always asking, 'what if.'"
Simply Ask
Bell warns that when selling travel insurance, saying, "don't be afraid to offer it to your clients because you don't understand the complexities of a particular policy. Clients are learning to embrace the value of purchasing, and it's our job as advisors to protect their investment."
Lenau says advisors need to protect themselves as well. "Always offer [travel insurance], and get a waiver if the traveler refuses to purchase it," she says. "During COVID, we had clients tell us they asked to purchase travel insurance, but we had the paperwork to back up that they had waived coverage."
Smith also asks clients to sign waivers. "If your clients decline travel insurance, you need to have them sign off on a waiver that states you offered them a policy, made them aware that it's a purchase they can make for their trip, and that they won't hold you responsible for any issues that arise during their travel for their refusal of protecting their own trip," she says.
What You Need to Know
Kelly P. Sahner, chief commercial officer for Trip Mate, which provides customized travel protection plans for tour operators and other travel partners, explains the basics of most travel protection plans as offering "reimbursement of the cost of the trip itself. In addition to trip cancellation, the plans offer trip interruption and delay. All these benefits reimburse the traveler the cost of their trip and additional out-of-pocket costs should they be forced to cancel or interrupt their trip as well as if they are delayed."
In addition, travel insurance can cover lost, delayed, or broken baggage. Travel protection is also needed in case of unforeseen medical emergencies, including emergency medical transportation and repatriation, Sahner adds.
Other key parts of the travel insurance sales process is for travel advisors to know "how the pre-existing conditions clause works, when you must purchase the plan by, are items not booked by the travel company covered, such as outside air or [the client's] own land arrangements," says Sahner. When the unfortunate happens, and a client must file a claim, Sahner adds that it's "important to know how to contact the administrator. Ensure that you have their number or email address. Always keep your receipts and file official reports as [travel insurance companies] need proof something happened (such as a police report if a bag was stolen while walking down the street)."
Choosing the Right Plan
Not all travel protection plans are the same, stresses Marks. "It's important to compare benefits and understand the dollar value limits," she says. "Take the time to understand what you're purchasing and the costs, and don't make a lot of assumptions. Plans can look very similar at face value until you dig into the details."
Marks adds that travel advisors should especially look at the benefits around cancellation coverage to make sure they're comfortable with what's being offered. "'Cancel for any reason' is the top benefit, but make sure there aren't too many limits around this and that you know what the refund terms are," she says. "Next you'll want to evaluate the during-travel benefits, especially those around delays and baggage. Also, look to see if the medical coverage is primary or secondary. Either is fine, but it's good to understand so you know how to use it if needed."
Additional Benefits
Travel advisors need to understand that travel protection plans may have additional benefits. ALG Vacations' Travel Protection Plus plan, for example, offers a low deposit on bulk scheduled air and a price protection should the price of the vacation with them go down after purchase, in addition to the cancel and during-travel benefits, says Marks. "Our bonus features are especially valued as more customers are booking earlier than ever," she adds.
Bell stresses that advisors need to ask the insurance carrier questions to understand the coverage thoroughly. "You will not only become educated, but you will be able to articulate its offering seamlessly to your clients."
Smith agrees. "Travel agents should reach out to travel insurance representatives and ask for training on the policies they intend to sell," she says. "There's actually a lot they can share with you to help you fully understand what you're selling and how to talk to travelers about their purchase. It's important to know what you can and cannot say when selling a policy to potential travelers."
Macknight recommends that clients "call the insurance provider to ask their specific questions that pertain to them to be sure they're buying the right coverage for them." She adds: "I'm a travel advisor not an insurance agent. There are so many 'what if's' that the client may have, I would never want to promise coverage in any situation. Those are questions best answered by the insurance agent."
She continues to say that "you can explain the destination's insurance requirements. You can explain the importance of having coverage. You can even make it a personal company policy to require your clients to take it or sign a waiver should they decline it. What we should never do is speak to the specifics of a policy beyond the coverage amounts, etc."
Lenau says purchasing from a reputable company is key. Apilado agrees: "Book an insurance provider who has a strong reputation, who provides good service, and pays out claims in a timely manner."
---
A Safer Way to Travel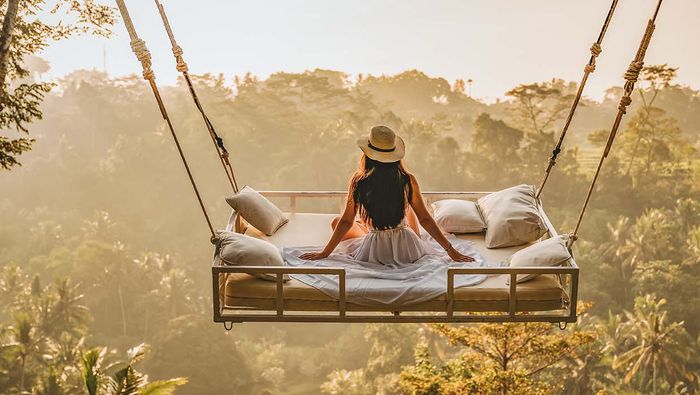 Trip Mate has been creating market-leading travel insurance plans for travel companies and professionals for nearly 35 years. It provides complete program administrative services including product design, underwriting, and state-of-the-art claims services.
"Ninety percent of our business represents customized plans for travel partners; however, we do have some plans that are available directly to the travelers," says Kelly P. Sahner, chief commercial officer for Trip Mate.
A Solid Foundation
Trip Mate was acquired by Generali Global Assistance (GGA) in 2019. GGA is a division of the Europ Assistance Group (EA), a global leader in travel insurance and other assistance services for more than 55 years. EA is part of the Generali Group, one of the world's largest insurers. Trip Mate is one of the founding members of Tourism Cares and UStiA and is a member of USTOA. The company is an early supporter of SYTA Youth Foundation and their Chairman's Circle and IGLTA.
"We have led the market with offering these plan design features and have been adjusting them to meet today's needs," says Sahner. "The key to being a leader in this industry is to listen to what advisers, travelers, and travel organizations need and want, and then act on your findings."
Trip Mate does not offer an "off-the-shelf approach or solution" for their clients, continues Sahner. "We create innovative products for each client," she says. "Each client is different; therefore, their plans should be different."
Partners' Perspective
One of Trip Mate's long-time travel partners is Classic Vacations. "[Trip Mate is] always finding the best solutions to our customer needs," says Joelle A. Apilado, vice president, Product Development, for Classic Vacations. "Trip Mate is always there to support us however they can. Trip Mate has worked with us to provide relevant insurance options for high-spend travelers."
ALG Vacations has a few exclusive pre-travel protection initiatives that it administers and rolls up with Trip Mate's during-travel benefits to make ALG Vacation's "Travel Protection Plus" program. It also offers a during-travel standalone plan that's fully administered by Trip Mate, according to Jacki Marks, executive vice president, B2B brands, for ALG Vacations.
"Apple Vacations has a long-standing relationship with Trip Mate," she says. "Our two companies share similar values — we both put the customer first and prioritize protecting their vacation dreams. Based on Apple Vacations' long-term relationship with Trip Mate, it made sense to expand Trip Mate coverage to all of our brands."
For Unique Vacations (Sandals and Beaches Resorts), Trip Mate designed a "POBO" (Purchase On Behalf Of) plan during the height of the COVID-19 pandemic. Unique Vacations purchased post-departure coverage on behalf of travelers that booked at one of their Sandals and Beaches resorts. "This gave the clients more confidence traveling during uncertain times," says Sahner. "Trip Mate views COVID-19 like any other sickness."
Sahner stresses the importance of clients purchasing any travel protection plan "to protect their travel investment, themselves, and their belongings from the unexpected." She adds: "It's inevitable that the unexpected will happen and when it does, those that have a travel protection plan will be able to seek reimbursement for covered expenses."
https://www.travelweekly.com/Thought-Leadership/Trip-Mate/347732